Art Exhibition: Artworks by Maria Steenholdt
Guests had the opportunity to see the various works of art made by Maria Steenholdt from August 4th, 2019 until August 28th, 2019. Maria Steenholdt is a local artist from Aasiaat.
Maria Steenholdt described her art exhibition to show that any one person is able to lift themselves, despite whatever hardships they may face through life, and although it is hard to be a functioning member of society. She further wanted the exhibition to show that anyone can be positive and willing to express emotions; that anyone can show acceptance and tolerance.

Maria Steenholdt
Maria's art style is very colourful and her paintings often depict her inner feelings. On August 4th 2019, Aasiaat Museum hosted the vernissage for the exhibition. At the vernissage, Maria told the vistors about how her emotions inspire her art.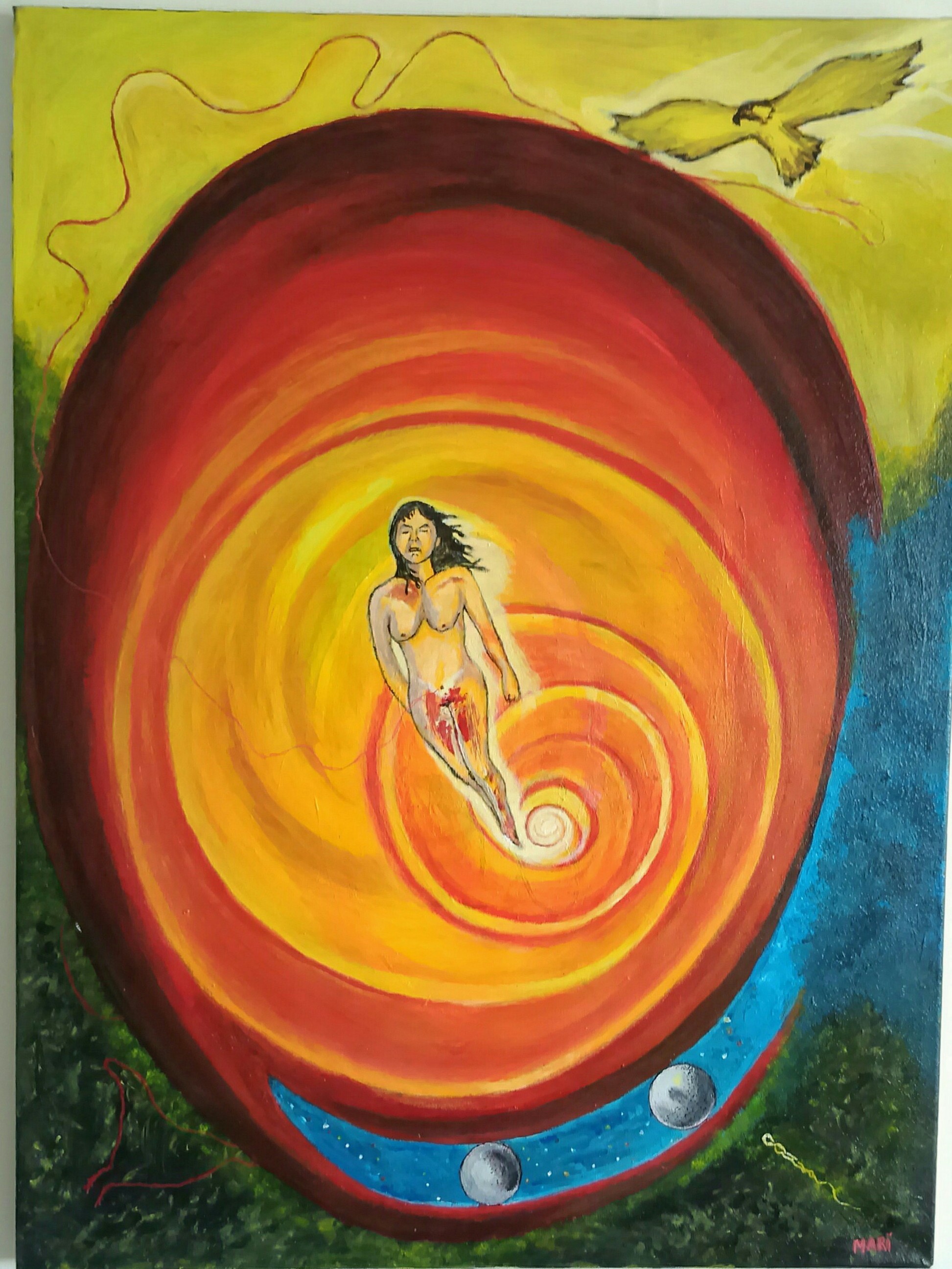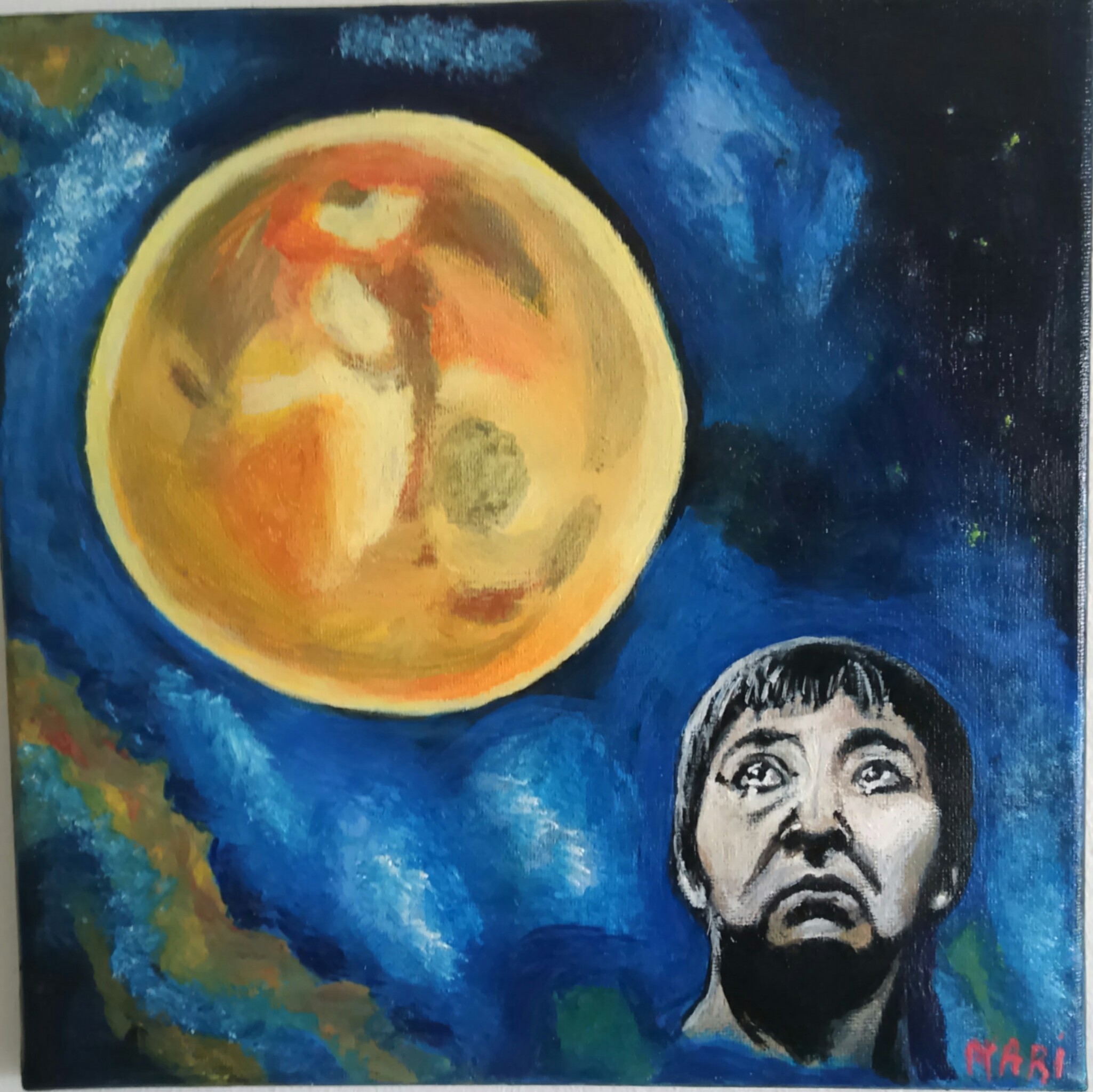 Travelling Exhibition: "Piniartoq" by Elvar Örn
In December of 2019, it became Aasiaat Musem's turn to host the travelling exhibition "Piniartoq", which means hunter in Greenlandic, by the Icelandic artist Elvar Örn. Before arriving in Aasiaat, the exhibition had been in museums all along the Greenlandic coast, in bigger cities and smaller settlements. "Piniartoq" is an art exhibition that utlizes the visual and the auditory. It was exhibited at Aasiaat Museum from December 17th 2019 to February 28th 2020.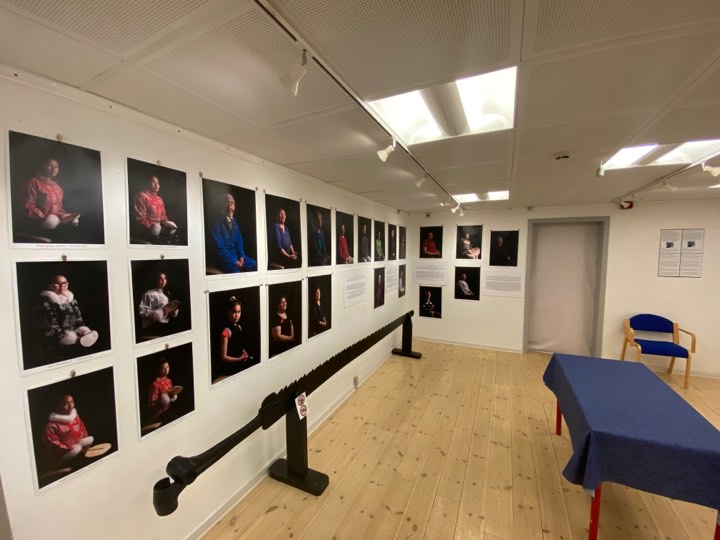 "Piniartoq" consisted of portraits of Greenlanders from different cities, from all Greenlandic regions: the East, South, West, and Polar North. Every person told Örn their story, be it about being a hunter, a hunter's wife, about reclaiming the Greenlandic identity, about growing up in Greenland. The portraits were accompanied by a three-hour long video, projected onto a white wall, that showed each portrait along a recording of the person's story.